Fabular, Li & Associates, PC
Real Estate Law Firm in New York City
Deed Transfer
in New York City
Most people are familiar with the process of selling property. With a car, for example, one simply signs over the title. Because of that, transferring a deed may seem simple at first glance. This, however, could not be further from the truth. Deeds are the ultimate evidence of real property ownership that carry significant legal and financial consequences. A simple mistake in a legal description on a deed could lead to serious consequences years in the future. Quite simply, transferring title by a deed should never be done without the assistance of an attorney.
Litigation involving improperly or mistakenly drafted deeds is commonplace. Oftentimes, when sales or gifts of property are between family members or friends, people draft the deeds themselves. If the property is ever sold to a third-party, however, or if another family member contests the sale, an improperly drafted deed can have serious consequences. Fixing these issues years down the road may be difficult if the parties have died or can no longer be located. A few minutes of work from a deed transfer lawyer now can save countless headaches in the future.
 If you are looking for a real estate lawyer in NYC, we, at Fabular, Li & Associates, P.C. can anticipate and preemptively solve any issues that may arise. We commonly advise clients on the following:
Intra-family deed transfers.
Gifts of property to family and non-family members.
Removing individuals from a property deed.
Transferring a deed to an entity such as a corporation or limited liability company.
Transferring a deed to a trust.
Filing correction deeds, which are deeds filed to remedy errors on previously filed deeds, such as names, legal descriptions, or dates.
Advising on whether a deed transfer will violate a "Due on Sale Clause." Due on sale clauses are present in most residential mortgages. They state that any transfer of the real property will cause the mortgage to become immediately due.
Discussing the various forms of ownership, such as tenants in common, joint tenancy, and tenants by the entities, and advise on which is best for your situation.
Discussing the various types of deeds, such as quitclaim, warranty, and special warranty, and which is best for your deal.
Prepare and file the necessary documents for documenting and paying real estate transfer taxes.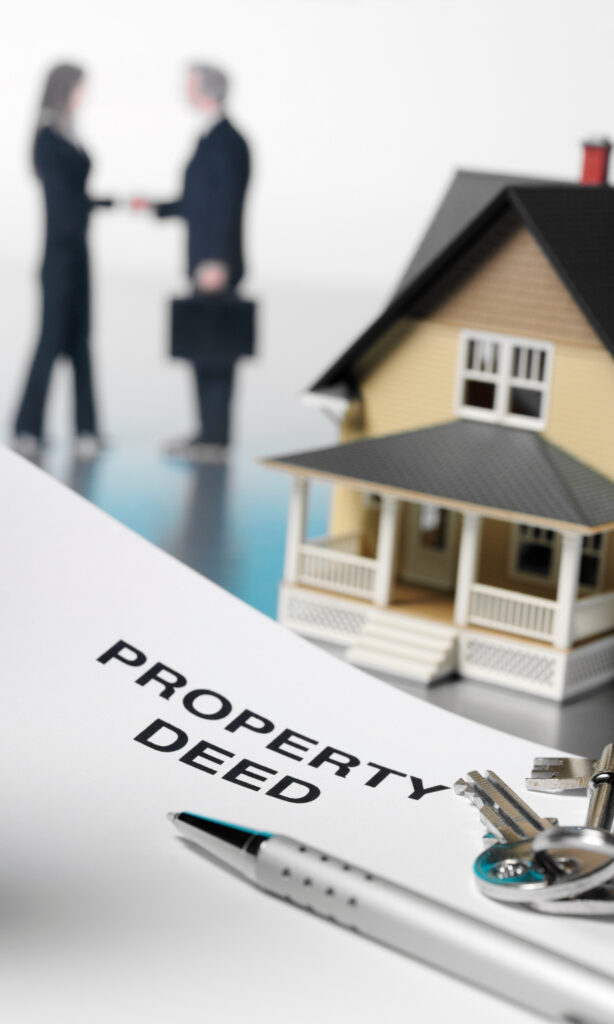 NEED A REAL ESTATE LAWYER IN NYC?
You can reach Fabular, Li, &
Associates, P.C. at (212) 518-8380 or email us at info@fabularli.com.
Looking for immediate answers to your real estate questions? Schedule a no-cost consultation today!
SKILLED, EXPERIENCED, & DEDICATED
Fabular, Li & Associates, P.C. is a New York based boutique law firm practicing immigration law and transactional law. . Our attorneys practice real estate law in State of New York specializing in five boroughs of New York City (Manhattan, Queens, Brooklyn, Bronx and Staten Island), as well as Long Island. We represent clients in various real estate transactions.